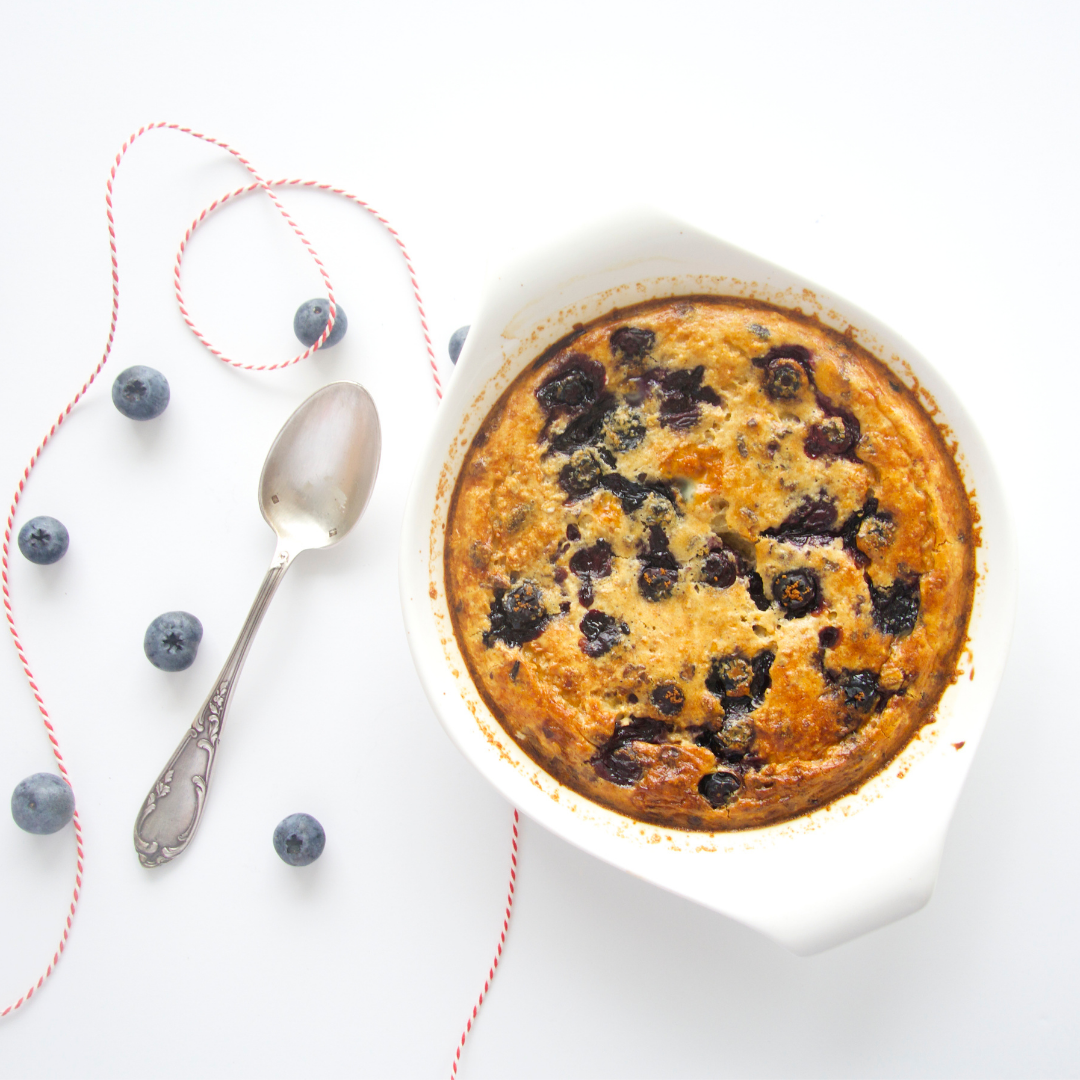 Baked Oats – A healthy breakfast treat that's easy to prepare and delicious to eat!
Breakfast is widely regarded as the most important meal of the day, and what better way to begin it, than with warm, cake-inspired baked oats. Baked oats have been receiving a lot of great press. Maybe you've been making them for years, or maybe you've discovered them since they went viral on TikTok, but all we can say is, if you haven't tried them yet, then you NEED TO!
At Oat Pantry we want to make oats so tasty that everyone would be excited about eating them every morning. With this in mind, you can't go wrong with baked oats, full of flavour and nutrients—and with lots of soluble fibre, it keeps you fuller for longer. You can have all the health benefits without sacrificing taste!
Still not convinced?? Here are some more reasons why this breakfast choice is so impressive:
High in nutrition. Not only will your taste buds explode with joy, but your body will thank you too. They're certified gluten-free, vegan-friendly, and contain all the vitamins and minerals your body requires to function properly. Plus, they are low in fat and high in fibre.
Provides you with energy. Forget that cup of coffee, baked oats have the power to wake you up, too. Oats and fruit are a great source of carbohydrates that your body can utilize for energy. Making them a great choice for breakfast or pre-workout.
It can be made ahead and in bulk. Whether you like to bake a huge tray of oats to enjoy throughout the week, or you're making a single-serving for your breakfast in the morning. It's easy to make a head of time and store in the fridge, covered for up to 3 days.
Easy to customise. With all our Oat Pantry Porridge flavours (available here) it has never been simpler to customise. You can also easily switch up topping ideas, or how about a delicious melty peanut butter or jam middle to your baked oats?
Are Baked Oats Healthy?
Yes, they're a great source of fibre, which helps to keep you full for longer and makes it easier to achieve your weight loss goals. They are also packed with essential nutrients that keep your body healthy and fit.
How To Make Baked Oats?
Below you will find a fool-proof recipe which can be easily customised.
Ingredients:
• 40g Oat Pantry Porridge Oats of your choice
• 1 level tsp of maple syrup or your sweetener of choice
• 1 small egg or chia/flaxseed egg for a vegan friendly version (replace an egg with 1 tablespoon of chia seeds or ground flaxseeds mixed with 3 tablespoons of water and let the mixture sit for 15 to 20 minutes or you can prepare it the night before)
• 100g plain yoghurt of your choice
Method:
1. Preheat your oven to 200°C/fan 180°C/gas 6.
2. Place all the ingredients in a bowl and mix together well. Transfer the mixture to a small ovenproof dish. Then bake in the oven for 25-30 minutes, or until browned.
Further Recipe Inspiration: