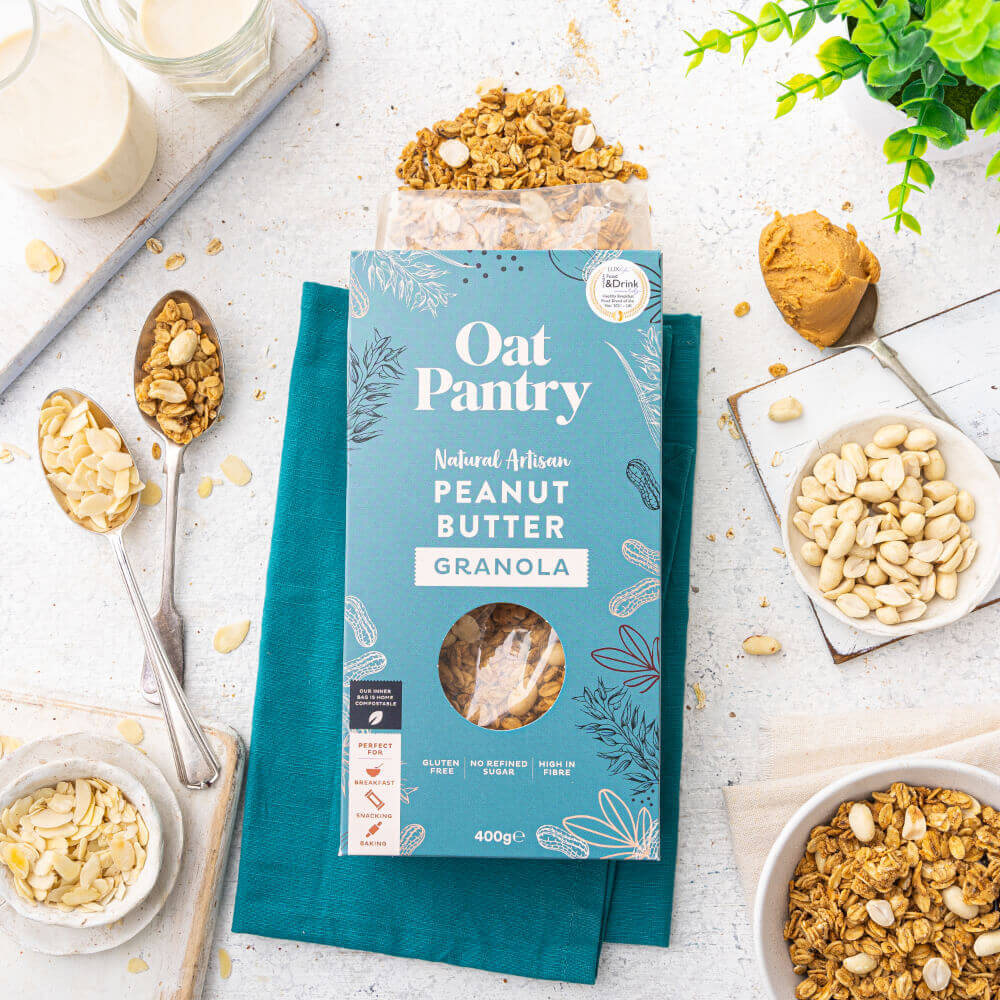 We want to ensure only the very best-quality breakfast makes it into our customers' bowls.
Baked in small batches in our Shropshire kitchen and mixed with the best British wholegrain oats, we hand craft our granolas and porridges with only 100% natural, ethically and locally sourced ingredients, allowing us to create a product we are truly proud of.
With a passion for all things oats, an in-house team of talented Chefs and a Nutritionist, we have worked tirelessly to create a range of ridiculously nutritious granolas and porridges, whilst ensuring every single flavour is a taste sensation.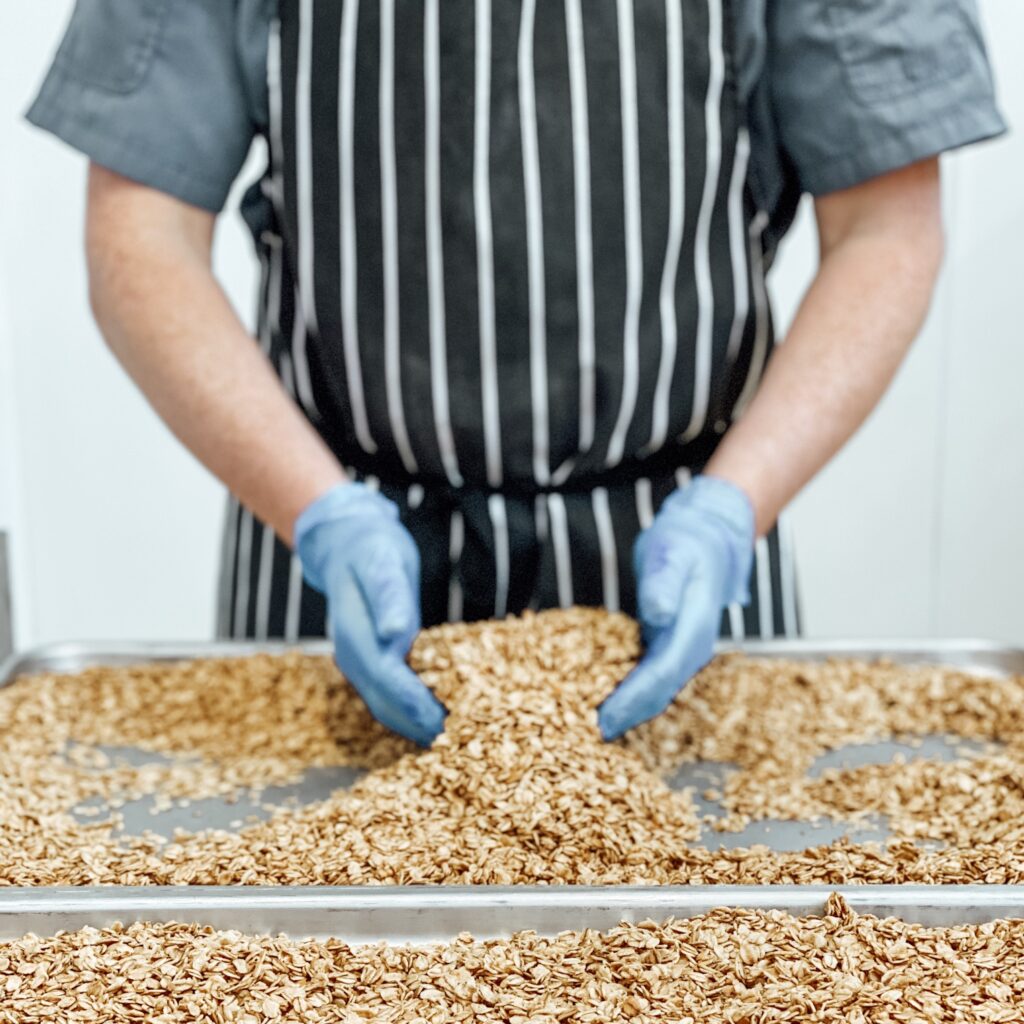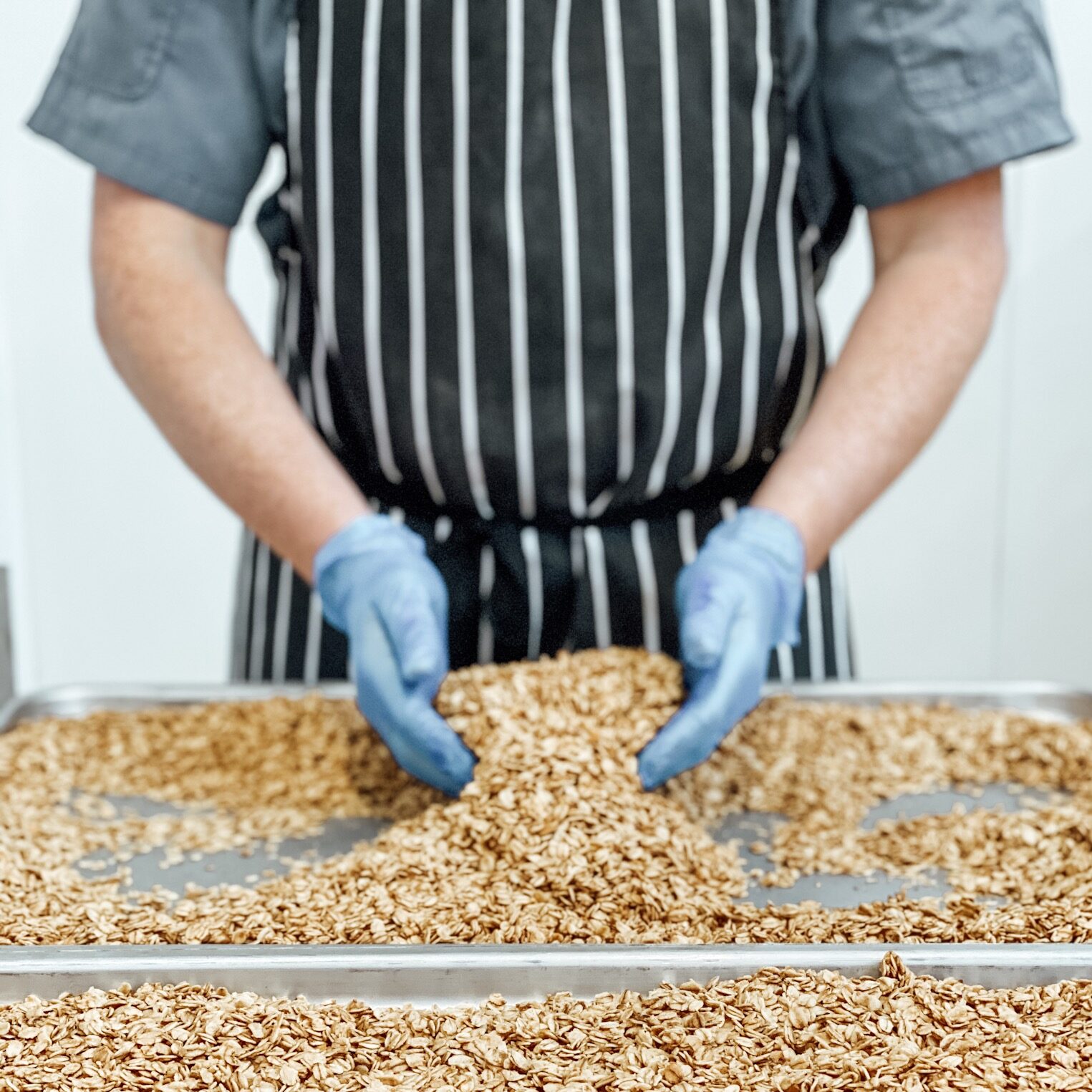 100% Natural
We source simple, natural ingredients you can truly enjoy. No preservatives and no palm oil.
Reduced Sugar
We don't add any refined sugar and we're 50% less sugar than leading supermarket brands*.
High Quality
A great effort goes into sourcing vegan friendly, gluten free ingredients, of good nature and high quality.
Unique Flavours
We go above and beyond to create flavours you won't necessarily find in your local supermarket.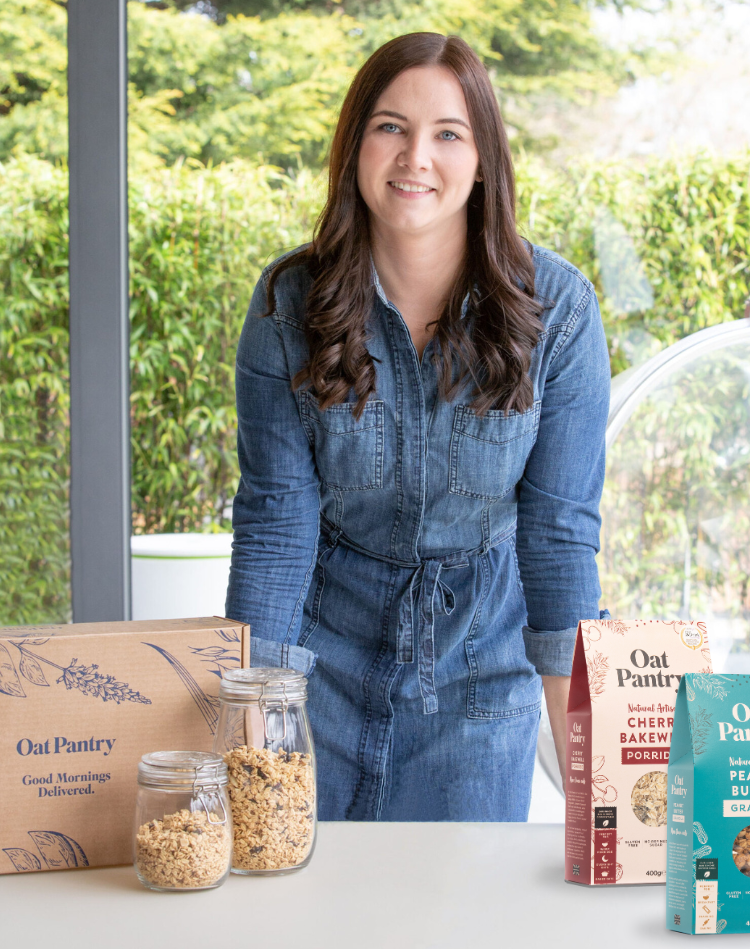 Our Founder Alex grew up in Shropshire and always recognised the wealth of great food she had growing on her doorstep and breakfast was always a very important part of the day. After living and working in London for a number of years, she realised how many people were too busy to eat breakfast or just picked up something unhealthy due to convenience. Oat Pantry was born out of a passion for creating tasty, nutritious breakfasts.

We are proud to say all our packaging is sustainably sourced & 100% plastic free. Our outer cardboard boxes can be easily recycled and our inner granola & porridge bags are home compostable (simply add to your green bin or compost at home).