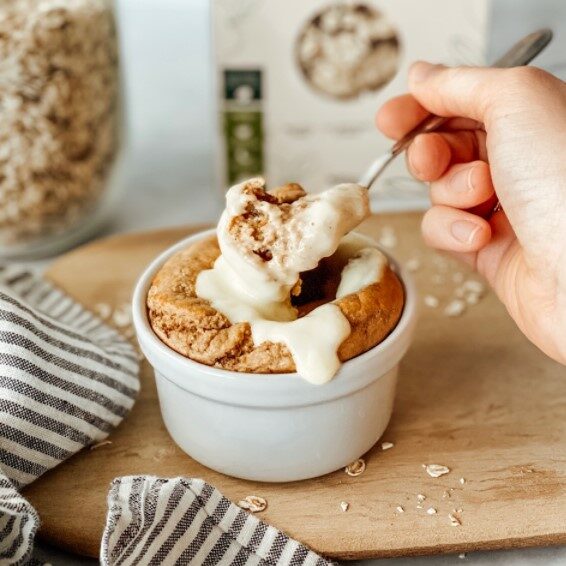 With all your favourite flavours from the classic dessert, this recipe for Apple Pie & Custard Baked Oats will warm you up on cool Autumn mornings.
Ingredients:
Serves 1
1 tsp baking powder
125ml almond milk
1/2 banana
2-3 tbsp Alpro Custard
Method:
Pre-heat oven to 180 degrees Celsius and grease an oven proof baked oats dish, we have some perfect single serve versions available here.
Into a food blender, add porridge oats, baking powder, almond milk and banana.
Blend until fully combined.
Empty the mixture into the oven proof baked oats dish.
Place in the oven for approx. 15 minutes or until browned.
Top with custard and enjoy!