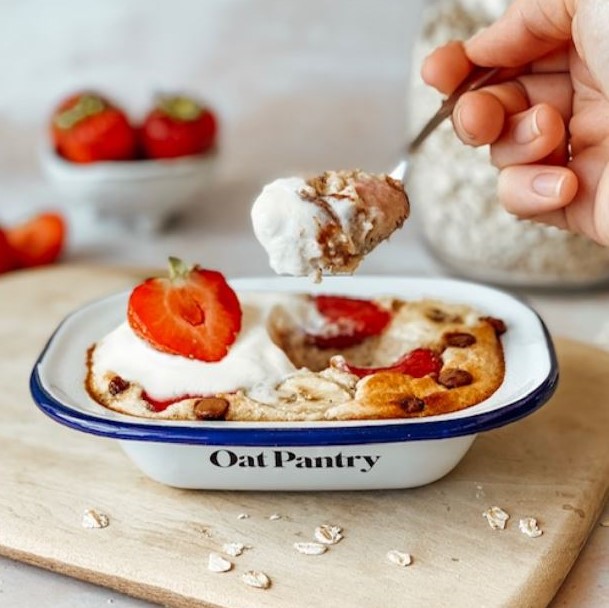 Strawberry, banana and chocolate… what could be better? This recipe tastes just like dessert for breakfast! But, it's made with all healthy, whole food ingredients to start your day off right and nourish your body.
Ingredients:
129ml milk of choice
1 tsp baking powder
1 banana (half for baked oats mixture & half for topping)
drizzle of maple syrup
1-2 strawberries
small handful of dark chocolate drops
Method:
Pre-heat oven to 180 degrees Celsius & grease an oven proof dish.
Into a food blender, add the Oat Pantry Maple & Pecan Pie Porridge Oats, baking powder, milk, maple syrup & half a banana.
Blend until fully combined.
Empty the mixture into the oven proof dish.
Chop into slices the strawberries and other half of the banana. Then place into the top of the mixture, scattering around and lightly pressing into the mixture. Sprinkle the dark chocolate drops on top.
Place in the oven for approximately 15 minutes or until browned.
Enjoy!