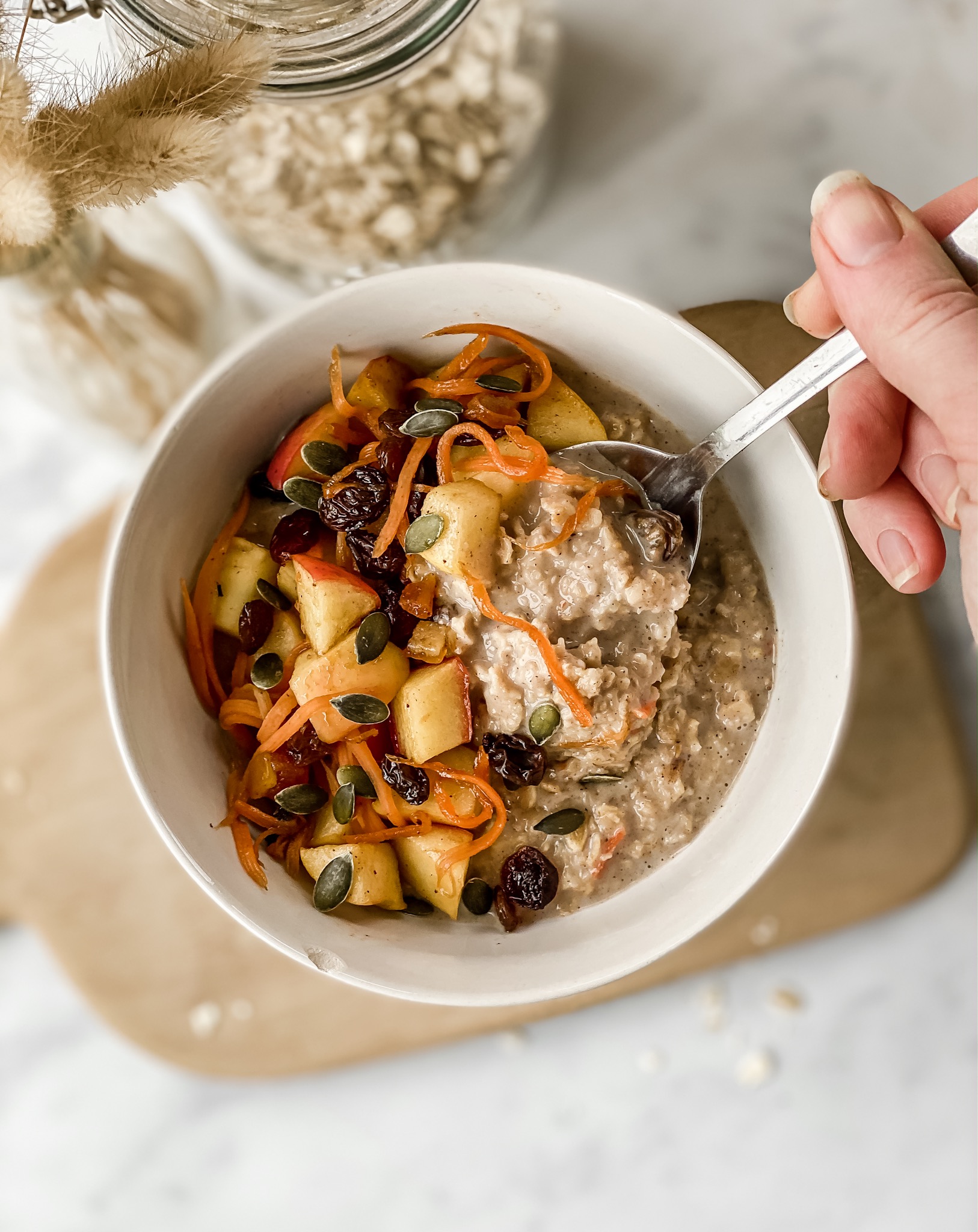 Mix up your morning Oat Pantry Porridge, and get well on the road to 5-a-day by adding a delicious topping of cinnamon spiced carrot and apple. This porridge topping recipe pairs perfectly with our Oat Pantry Carrot Cake Porridge, bringing in extra sweetness, fibre and vitamins.
Ingredients:
1 small carrot
1 apple
1 tbsp maple syrup
1 tsp cinnamon
1/3 cup raisins
dash of lemon juice
Method:
To make the topping grate a small carrot and dice an apple.
Then add these to a small saucepan over a medium heat.
Add a tablespoon of maple syrup, a teaspoon of cinnamon, 1/3 cup of raisins and a dash of lemon juice.
Continually stir, whilst heating it for approx. 5-10 mins until the apple & carrot was nicely softened.
You can make this ahead of time and reheat when serving with your favourite Oat Pantry Porridge bowl, we highly recommend serving it with our Oat Pantry Carrot Cake Porridge.