If you love overnight oats, you'll love this warm-from-the-oven version. A comforting bowl of Oat Pantry Carrot Cake Baked Oats is a delicious way to start the day.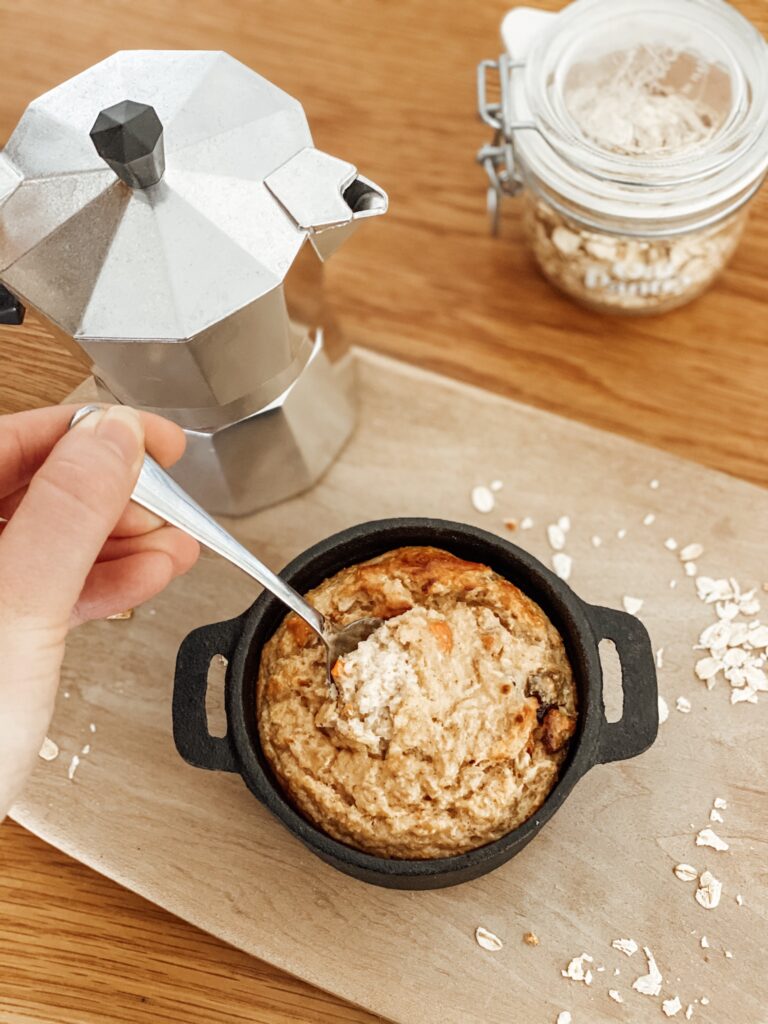 Ingredients:

• 40g Oat Pantry Carrot Cake Porridge Oats
• 1 level tsp of maple syrup or your sweetener of choice
• 1 small egg or chia/flaxseed egg for a vegan friendly version (replace an egg with 1 tablespoon of chia seeds or ground flaxseeds mixed with 3 tablespoons of water and let the mixture sit for 15 to 20 minutes or you can prepare it the night before)
• 100g plain yoghurt


Method:
1. Preheat your oven to 200°C/fan 180°C/gas 6.
2. Place all the ingredients in a bowl and mix together well. Transfer the mixture to a small ovenproof dish and bake in the oven for 25-30 minutes, or until browned.