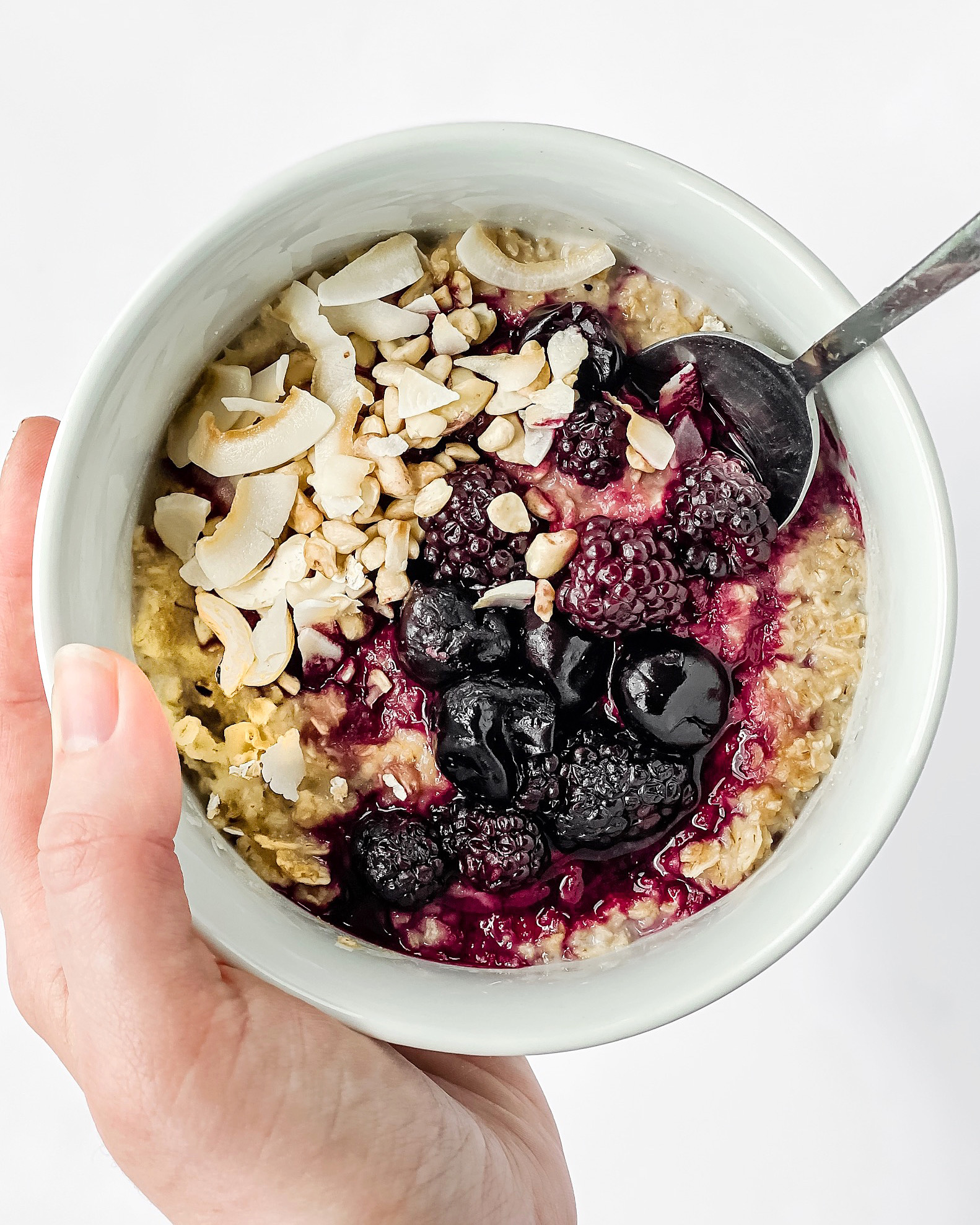 This scrumptious and versatile fruit compote is super easy to make. Try swirling it into your morning porridge, drizzling it on top of your overnight oats or adding it into baked oats.
Ingredients:
1 cup diced strawberries
3 cups raspberries
3 cups cherries
8-10 black berries
1/3 cup water
1 tbsp vanilla extract
1 pear, grated with a fine grater (or diced mango)
4 tsp ground chia seeds
Method:
Place berries, chia seeds and grated pear or mango in a small saucepan on medium heat. Reserve one cup of cherries and raspberries for later.
Add water and heat for about 8-10 minutes. The heat will start to soften and break down the berries
Add the reserved cherries and let soften for 5 minutes but they will still hold their shape.
Add the reserved raspberries & vanilla, stir and remove the saucepan from heat.
Give the compote a taste. The compote will thicken as it cools.
Once it's cool, store compote in a tightly sealed jar and keep refrigerated for up to two weeks.