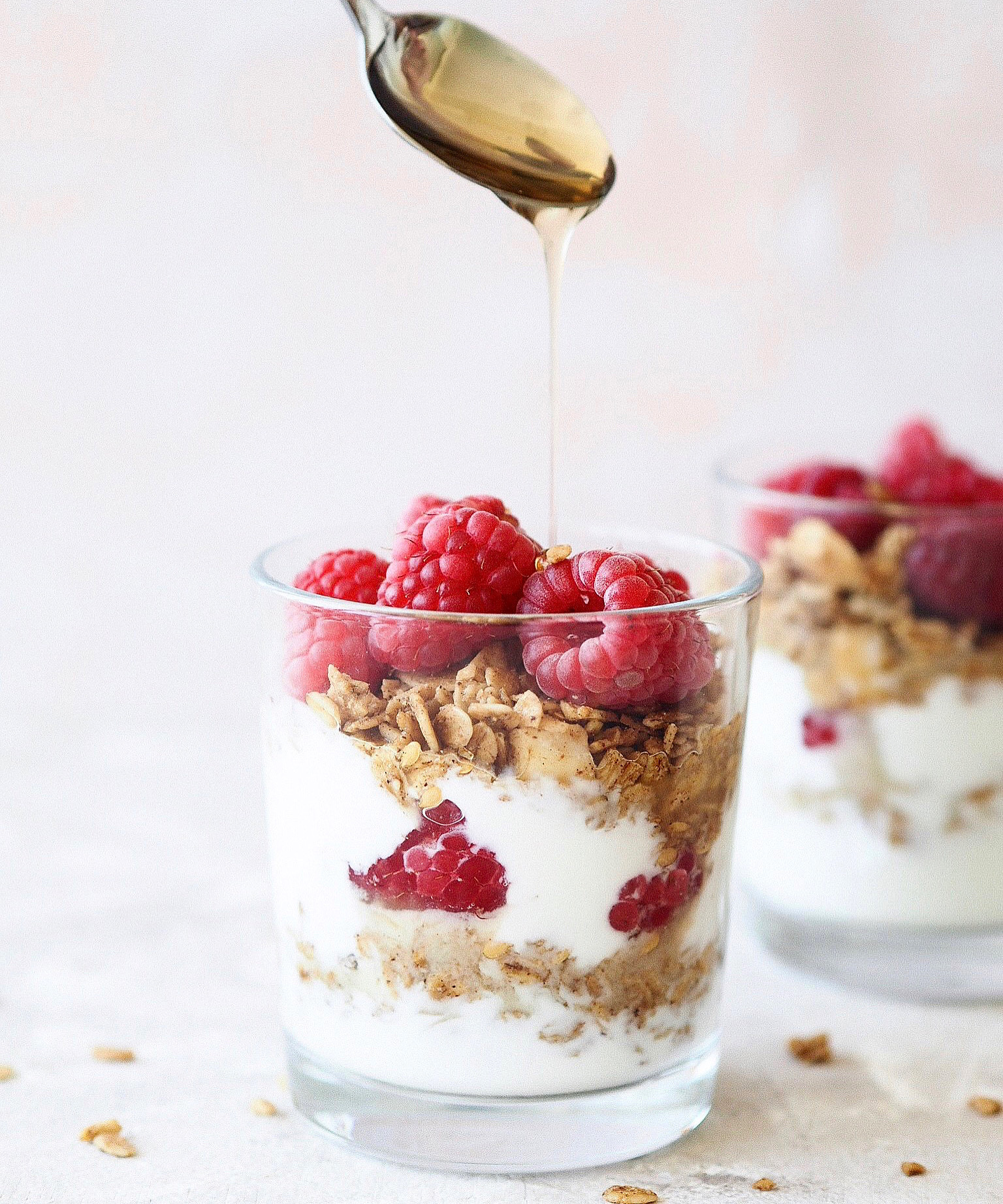 This Granola & Raspberry parfait is a great way to enjoy fresh summer berries, but you can switch it up throughout the year. In the winter months, we like to eat yoghurt with fresh citrus fruit which are also really tasty.
The best part about granola parfaits is that you can top them with so many things. As mentioned, fresh berries are great when they're around, but you could also use pears, clementines, dried apricots, literally whatever you think you'd enjoy.
Ingredients:
1/3 cup yoghurt
1/3 cup Oat Pantry granola
1/2 cup raspberries
1 tbsp maple syrup
Method:
Spoon some of the yoghurt into a small glass and top with some of the granola.
Add a sprinkling of berries, and add a drizzle of maple syrup.
Continue layering the ingredients until you've used them all.
Serve immediately.
Tips & Notes
Feel free to use any flavour of yoghurt that you like. Some great plant based yoghurts are almond yoghurt, coconut yoghurt. Also adding in some seeds and nuts, is great for extra crunch and a boost in omega 3.